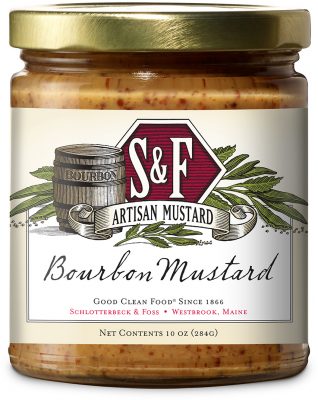 Bourbon Mustard
Stone-ground mustard is blended with barrel-aged Kentucky bourbon, signature spices, and a hint of apple cider vinegar to create this zesty condiment.
Keep a jar in the pantry to slather on ham or grilled cheese sandwiches. Serve with pretzels. Substitute for regular mustard in homemade salad dressings.
Stone-ground Mustard (Apple Cider Vinegar, Water, Mustard Seed, Salt, Spices), Cane Sugar, Mustard Seed, Bourbon Whiskey.