Private Label Foods
Since 1866, Schlotterbeck & Foss has been regarded as New England's premier purveyor of the highest quality specialty foods and flavorings. Our highly differentiated private label program offers a diverse portfolio of gourmet products with unique flavor profiles containing high-identity ingredients.
We have the flexibility to create superior, quality products that meet varying customer needs with unmatched product ideation and customization capabilities.
A consultation will help you select the strategy that is right for your private brand.  We'll do the rest. 
Research & Development
The strength of our private label program comes from our phenomenal staff. Our research and development team, QA, and corporate chef staff are always on the forefront of the latest trends and innovative flavors from around the globe. Our scientists and chefs are constantly testing recipes and experimenting with diverse ethnic flavors to bring new, exciting products to your shelves.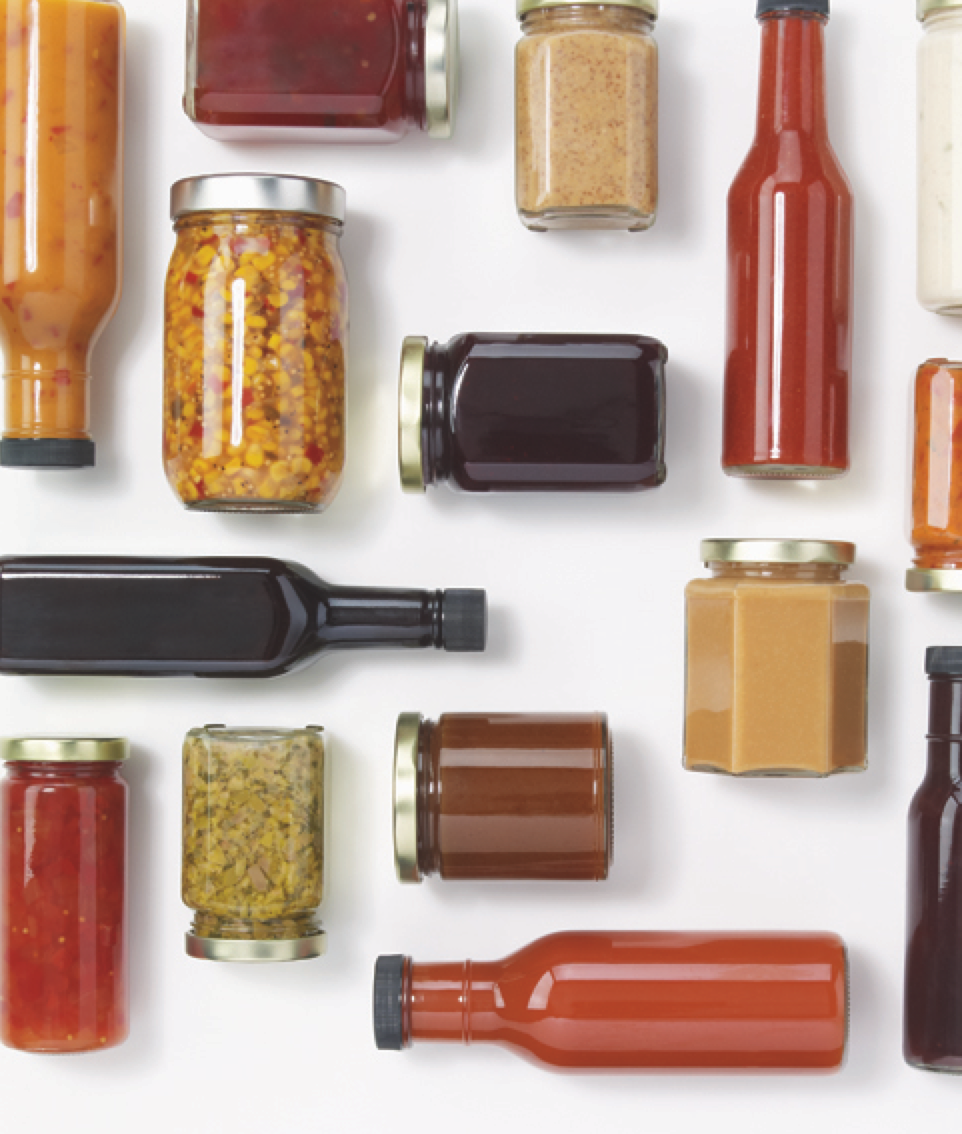 Quality & Processing
Our SQF certified 40,000 square foot manufacturing facility includes six plus production lines, with a specialization in thermal processing. Combined with our 40,000 square foot warehouse, our operations are extremely capable.
Packaging
Not only do we conceptualize and create the specialty products your customers love, we can package them too. We offer a variety of distinctive glass and PET packaging, as well as custom label capabilities, that speak to your brand make. Our premium products look as great as they taste.
A Sampling of Our Private Label Offerings
Our private label offerings are cooked in small batches with the care of artisan handcrafting to bring out the most vibrant flavors and maintain the integrity of our fruits and vegetables. We use only the finest and freshest clean label ingredients, and no preservatives or artificial colors. This translates to clean, simple, and straightforward labels for you.
Condiments
Cooking Sauces
Dessert Sauces
Dressings
Jams, Jellies, & Butters
Salsas
Sauces & Marinades