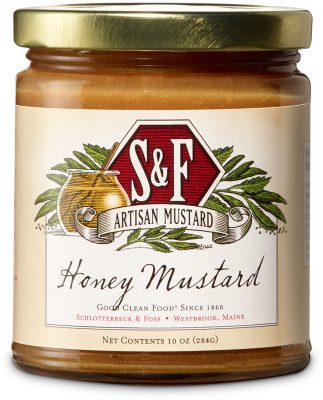 Honey Mustard
Made from spicy ground mustard seeds tempered with sweet clover honey, rich molasses, and a bit of apple cider vinegar. Honey mustard is a must-have pantry staple with countless possibilities.
Spread on a ham or turkey sandwich. Serve with salty pretzels. Glaze a spiral ham for the holidays. Mix into cream cheese for a delightful complement to smoked salmon.
Sugar, Mustard Flour, Apple Cider Vinegar, Canola or Soybean Oil, Water, Molasses, Honey, Natural Flavors, Spice Extract.