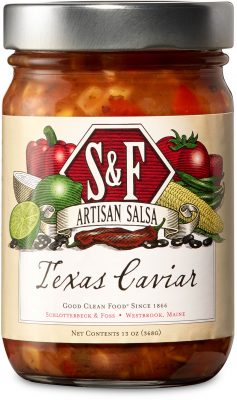 Texas Caviar Salsa
Beans, tomatoes, green chilies, and sweet corn seasoned with smoky chipotles, spices, and lime for a taste of home on the range.
Make a layered dip for tortilla chips with guacamole and sour cream. Use as a burrito filling or as a topping for burgers. Make an easy taco chicken salad with grilled chicken, crispy lettuce, cucumbers, grated cheese, and scallions.
Corn, Black Beans, Red Bell Peppers, Onions, Tomatoes, Jalapeno Peppers, Cane Sugar, Lime Juice Concentrate, Chipotle Pepper Powder, Cilantro, Spices, Sea Salt.