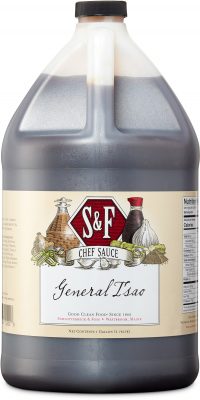 General Tsao
The melding of soy, toasted sesame oil, and garlic in our General Tsao Chef Sauce bring full flavor to any stir fry.
Marinate or glaze with flap beef, flank steak, skirt steak, chicken breast, chicken thighs, chicken tenderloins, chicken wings, boneless country style pork ribs, salmon, all stir-fry proteins.

Water, Cane Sugar, Soy Sauce (Water, Soybeans, Salt, Wheat), Sherry Wine (sulfited), Distilled Vinegar, Molasses, Ginger, Toasted Sesame Oil, Garlic, Natural Flavor, Spices, Xanthan Gum, Garlic Extract.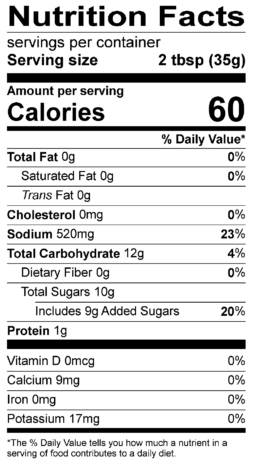 Per 100 grams (calculated from database figures)
Calories (Atwater Conversion Factors)
158
Protein
2.5 g
Carbohydrates
11 g
Dietary Fiber
0.5 g
Sugars – total
27.8 g
Added Sugars
27.1 g
Fat – total
1.2 g
Saturated Fat
0.2 g
Cholesterol
0
Trans Fatty Acids
0
Potassium
48.1 mg
Vitamin A
166.6 IU
Vitamin C
0.5 mg
Vitamin D
0
Calcium
24.7 mg
Iron
1.0 mg
Sodium
540 mg