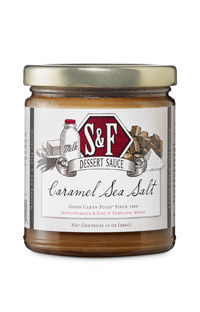 Caramel Sea Salt
Fresh cream, sweetened condensed milk, and butter flavored with pure vanilla extract and sea salt to create an addicting, rich caramel.
Perfect for swirling into coffee or chai tea. Use for topping your favorite ice cream, dipping granny smith apples, or drizzling on a cheese cake or coffee cake.
Sugar, Water, Butter (milk; salted), Sweetened Condensed Skim Milk (milk, sugar), Cream (milk), Corn Starch, Natural Flavors (barley, milk), Pure Bourbon Vanilla Extract, Soybean Lecithin, Caramel Color, Xanthan Gum.