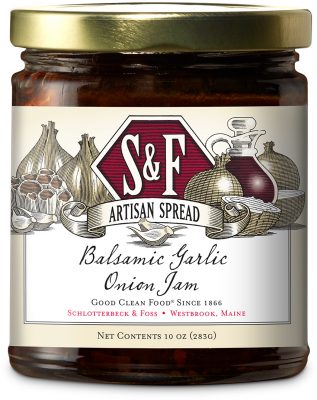 Balsamic Garlic Onion Jam
Roasted garlic and caramelized onions are balanced with tangy balsamic vinegar for a sweet and savory spread.
Use as a sandwich spread. Offer on a gourmet cheese plate. Spread some on flatbread and top with prosciutto and blue cheese for a gourmet pizza. Mix with melted butter and use as a glaze for roasted pork or salmon.
Onions, Brown Sugar, Balsamic Vinegar, Cane Sugar, Water, Roasted Garlic, Sea Salt, Garlic, Pectin, Spice, Citric Acid.