Time for Salsa!
Today is National Tortilla Chip Day. In many parts of the country, February is a pretty bleak month of snow, ice and freezing temperatures. We like the idea of crunchy tortilla chips and flavorful salsa to break up winter's dreariness. At Schlotterbeck & Foss, we produce 4 varieties of artisan salsa using only the finest ingredients like tender corn, smokey chipotle chili peppers and sweet pineapples.
And while salsa is the perfect foil for tortilla chips, it is also a great ingredient for other recipes. S&F Mango and Pineapple Salsa can be used to make a superb pan sauce for seafood or as a topping for fish tacos. In the recipe below, we use S&F Texas Caviar to make a layered party dip perfect for pot lucks or picnics.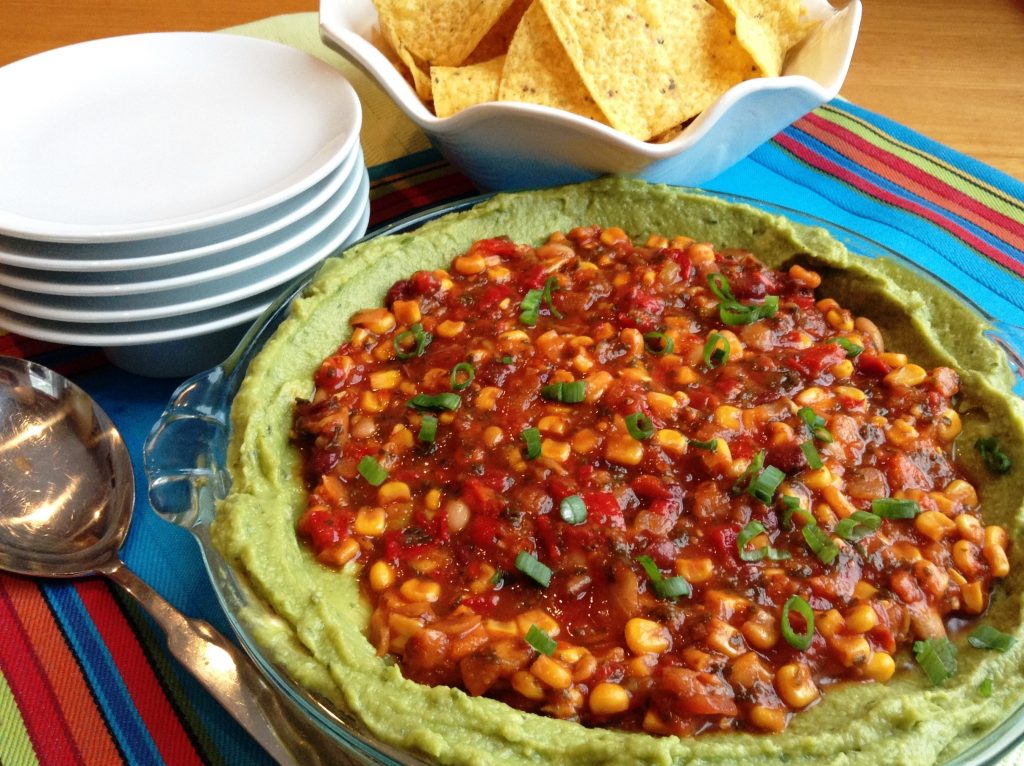 Three Layer Tex Mex Party Dip
Prep time:
Total time:
Ingredients
1 cup sour cream
1 (8 oz.) pkg. whipped cream cheese, room temperature
1 1/2 cups grated sharp white cheddar cheese
2 cups prepared or homemade guacamole
1 (13 oz.) jar S&F Texas Caviar Salsa
2 scallions, thinly sliced
1 (12 oz.) bag restaurant-style corn tortilla chips
Instructions
Add the sour cream, cream cheese and cheddar cheese to a bowl and stir until evenly blended. Spread the cheese mixture into the bottom of a 9 1/2 -inch deep glass pie plate.
Make a layer of guacamole, pressing it up the sides of the pie plate.
Pour the S&F Texas Caviar Salsa into the center of the guacamole spreading it out to the side. Garnish the dip with scallion and serve with tortilla chips. If not serving immediately, refrigerate until needed.