Welcome to Our New Website!

Thanks so much for visiting the new online home for Schlotterbeck & Foss! We're excited you're here and want to tell you a bit about what's special on the site.
We're proud of our ability to serve small-scale and large-scale food service orders and to tailor our products to your private label requests, and our beautiful design update makes it easier than ever to explore our capabilities in these areas.
The design also showcases our branded Signature Products, a collection of the sauces, dressings, spreads, and salsas we've become famous for. Each one is shown with suggested uses, ingredients, and nutritional information, so you can easily find Schlotterbeck & Foss products that are perfect for any palate.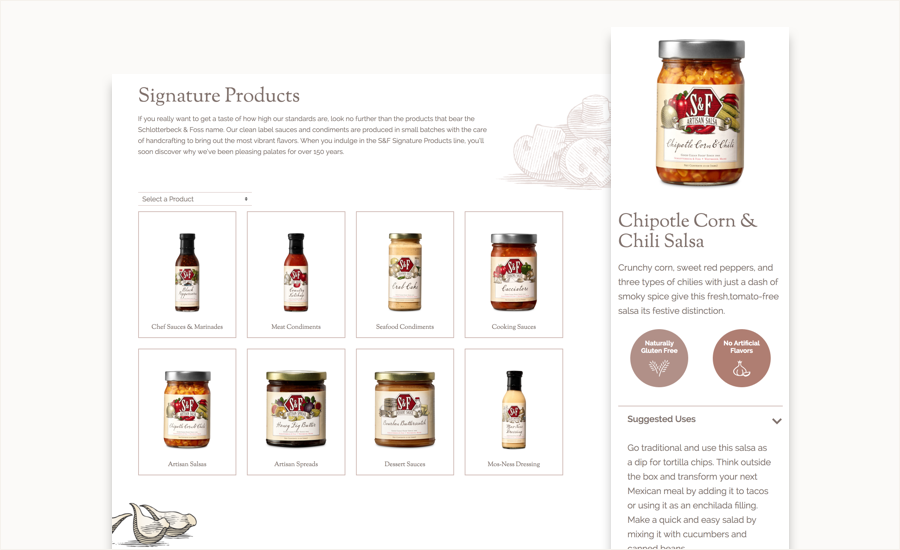 If you're looking to find Schlotterbeck & Foss products via distributors or on store shelves, we've collected that key information on the Where To Buy page.
Once you've found the S&F products that fit your needs, you can browse our new Recipes page for inspiration.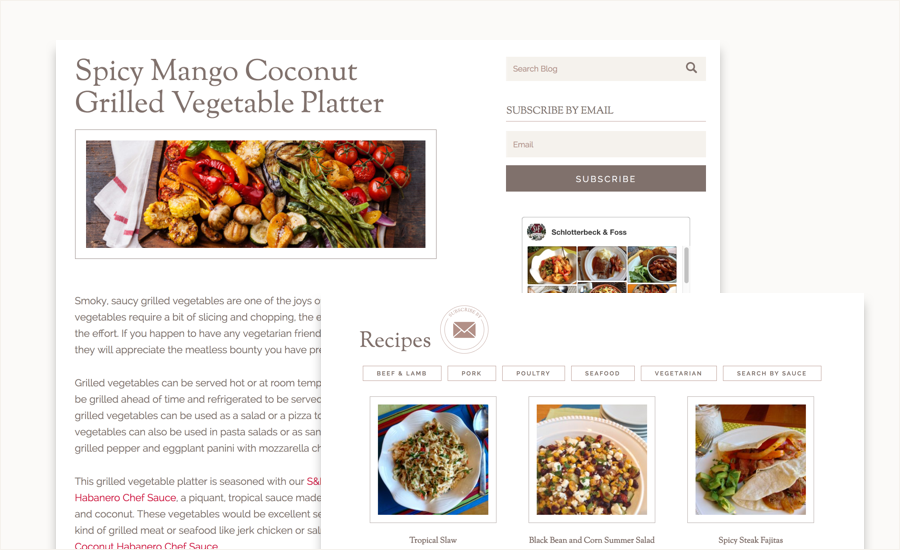 And don't forget to subscribe to our Good Clean Food Blog for updates about new and exciting flavors, fresh recipes, and holiday entertaining ideas.
If you have any questions, please don't hesitate to contact us directly. Happy browsing and happy eating!