First Day of Spring – Easy Weeknight Dinners

We are so happy that spring is finally here! Clocks have sprung ahead and flowers are blooming. It is time to breakout the baseball mitts and dust off the bikes – outside is calling. This is not the time of year for slow simmering stews and roasted vegetables. It is time to lighten the menu and brighten up the flavors.
All three of these meals are quick and easy to prepare in under 30 minutes. We especially love the Honey Chipotle Salmon with its smoky, spicy sweet sauce. Spring certainly tastes delicious.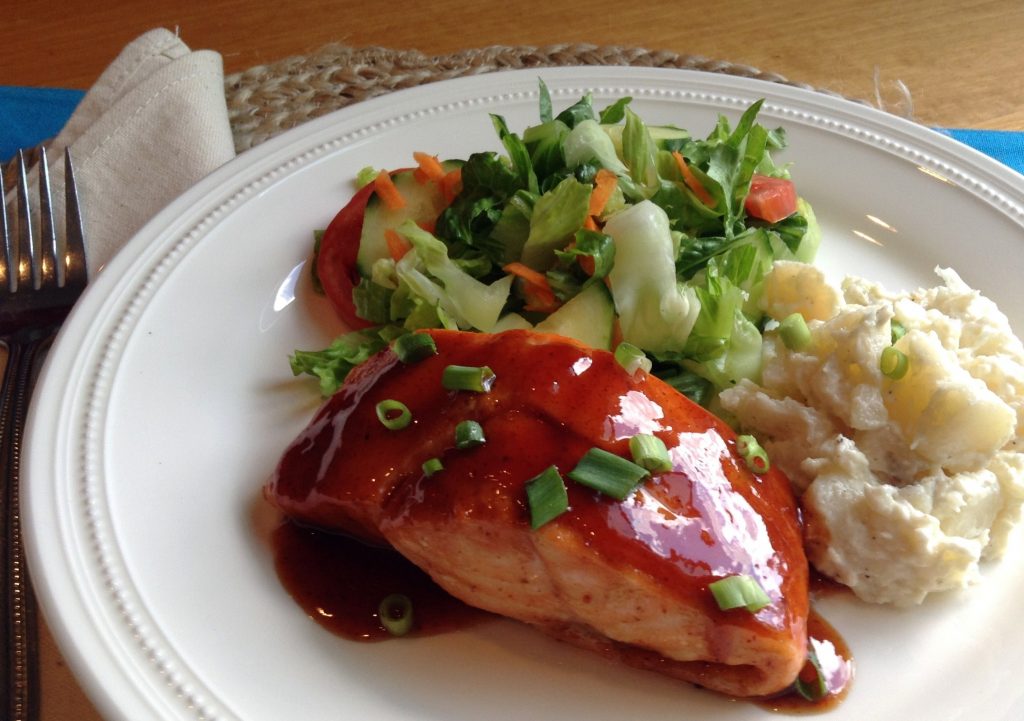 Honey Chipotle Salmon
Recipe Type
:
entrees, seafood
Prep time:
Cook time:
Total time:
Ingredients
Cooking spray
1 1/2 lbs. salmon, cut into 4 fillets (about 6 oz. each)
1/2 cup S&F Honey Chipotle Sauce, divided
2 Tbsp. thinly sliced scallions or finely chopped cilantro
Instructions
Preheat the oven to 425°F. Grease a baking sheet with cooking spray or line it with parchment paper.
Place salmon, skin side down, onto the baking sheet.
Brush 1 Tbsp. S&F Honey Chipotle Sauce onto each fillet.
Bake until done, about 8 – 10 minutes.
Drizzle remaining sauce over salmon before serving. Garnish with scallions.
For a complete meal, serve with potato salad and a green salad.
Two more of our favorites:
Chinese BBQ Pork Tenderloin
Juicy pork Tenderloin cooks up quickly in a hot oven with a easy glaze of sweet, Asian-inspired sauce.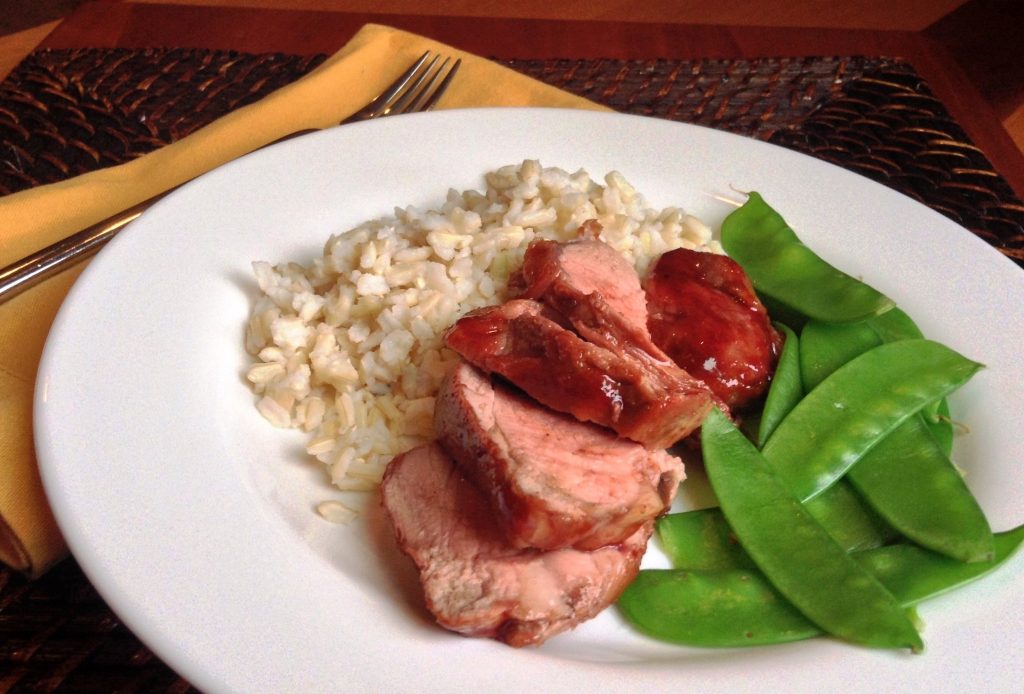 Buffalo Shrimp Salad Bowls
A sports bar favorite lightened up into a spicy, crispy salad with just the right amount of Buffalo heat and creamy blue cheese ranch dressing.